By the name itself it gives you the impression that this band is a whole lot of fun. Cute, Cuddly and Crazy are the 3 Cís I incorporate with MONKEY BUS. With their front man named Cheese, this band is not cheesy at all.
Their song list is a mixture of old forgotten songs that bring back memories (Purple Rain, Coppacobana, Desire), to controversial new comers (Megalomaniac) to rap songs like Hey Ya! Versatile? Very Versatile!
Okay, are you ready for this? Contradiction coming up. Honestly, after watching this band a couple of times, I think Monkey Bus is pretty typical. Typical cover songs, typical style, typical performance. They can be crazy (if they want to) sometimes but not out of the ordinary craziness that could make the crowd go wild.
One of their somewhat atypical stunts is at the end of their shows, they will have hot girls come up on stage and dance with Cheese to the Artist Formerly Known as Princeís (or is he just Prince again?) Purple Rain. While singing all of them will also do a synchronized kick once in a while. Kind of like the New Yorkís Rockets. I thought that was original. And one of Cheeseís style is to wave his finger like everyone is in trouble for doing something bad. Iím talking about his forefinger not the other finger that I always use to wave at ignorant peopleÖ Again I thought that was original.
I know cute and cuddly sounds like Iím talking about a teddy bear, but Monkey Bus is a band you just want to do a group hug with. The band is enjoyable to watch, if you are not up for any wild acts or crazy stunts then this band is for you.
Come out to their shows and join their ever-growing followers and experience their energy and talent.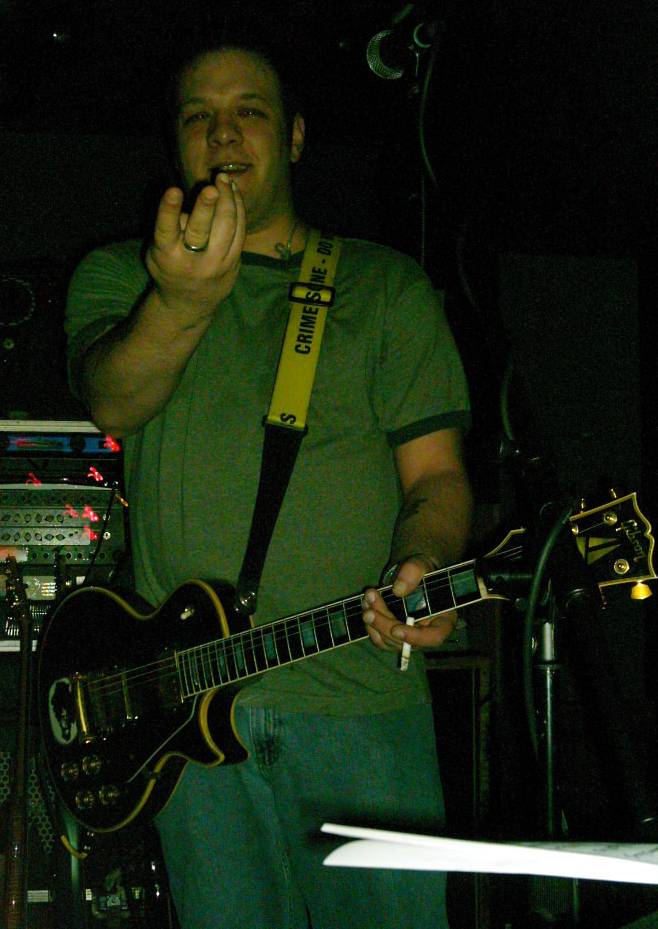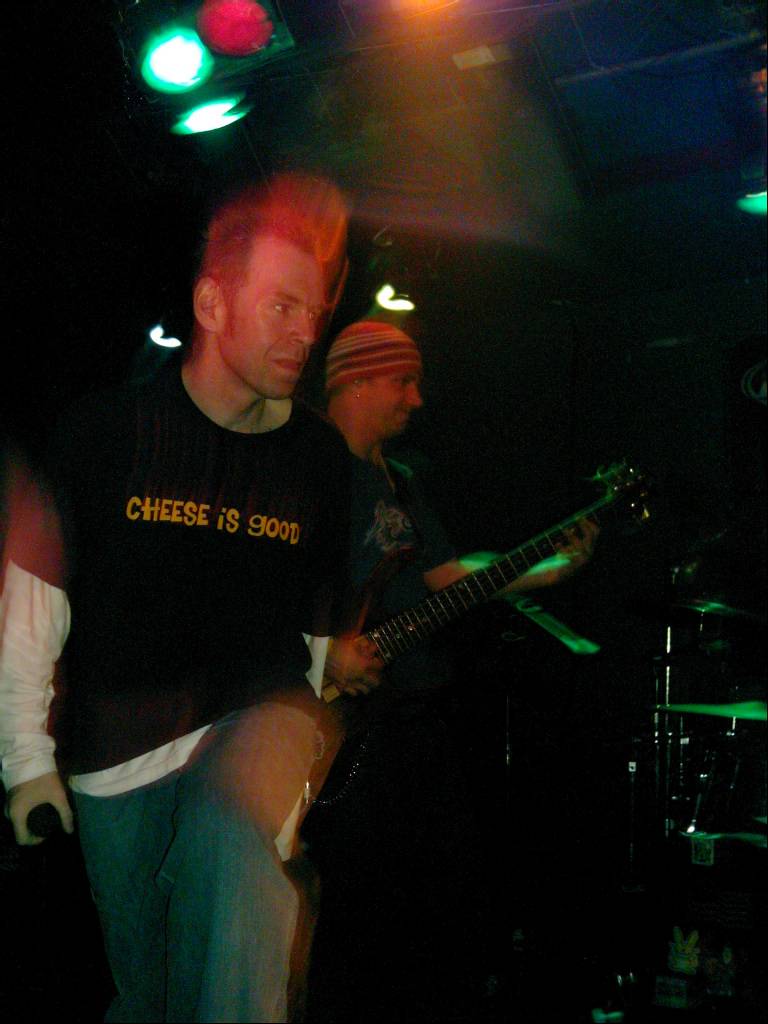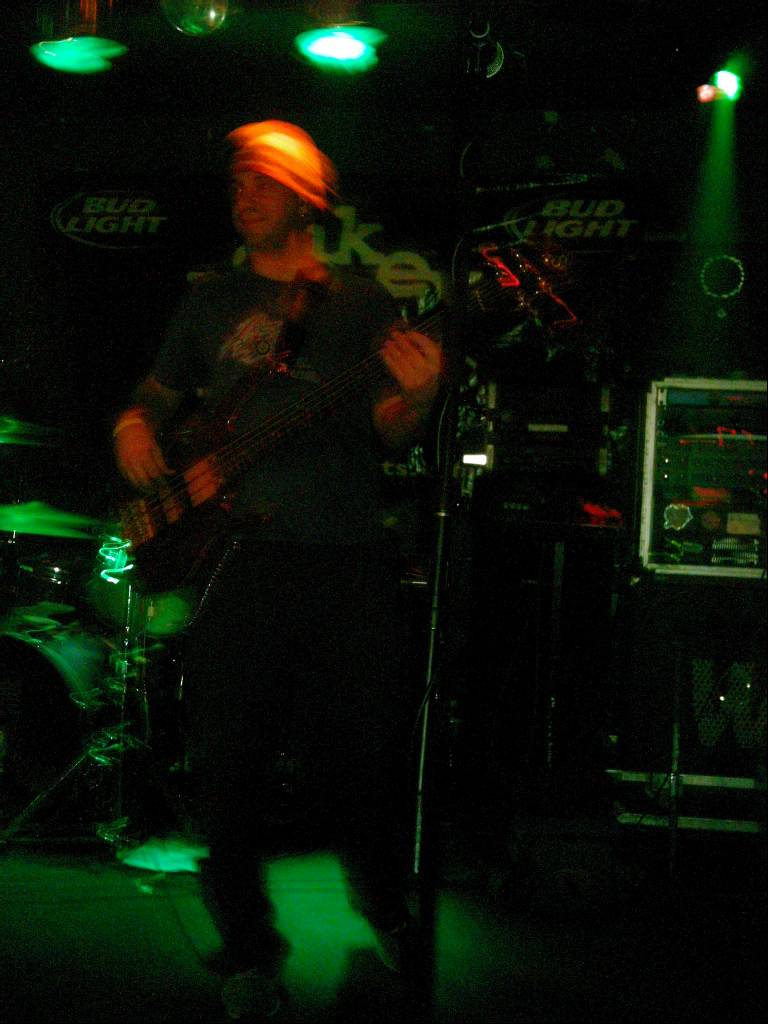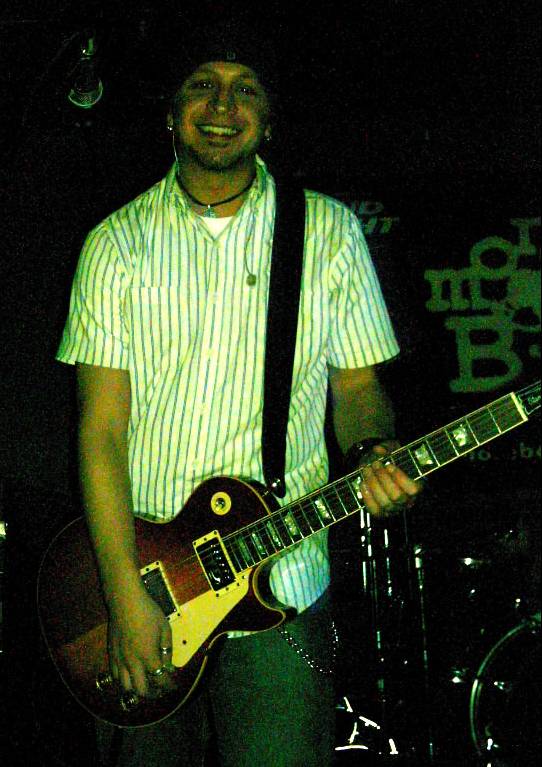 LINE-UP:
Cheeze (front man/vocals), Rob/T-bone (drums), Ritchie (bass), Rob (lead guitar), AJ (guitar/keyboards)
GIGS:
Monday nights at Joclyn and every hot bars in Philly on the weekends.
ACHIEVEMENTS:
Won EMS personnelís hearts and ears!!!