Weekly Reviews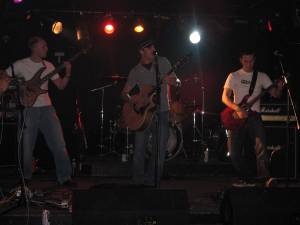 We went to a bar on Saturday, and now I am happy to announce that I have a new favorite original local band!!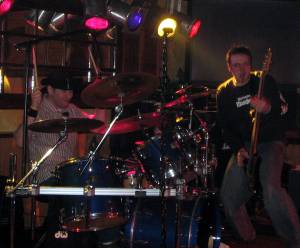 Clokwork, a group of energetic 20-something kids who performs very well in crowded bars in the city. A cover band composed of charismatic, outgoing dudes who entertain the crowd with everybody's favorite songs.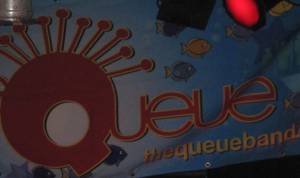 The Queue brought me to tears when I saw them perform. No, not tears of happiness but tears of ……. Now how can I make this not sound too harsh?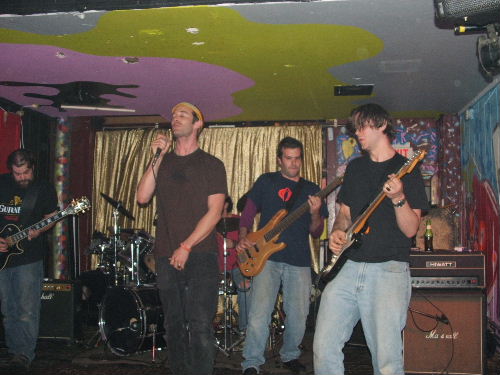 Lohre, the lead singer described their songs as classical rock and roll and hyperactive, as he compared it with Ritalin.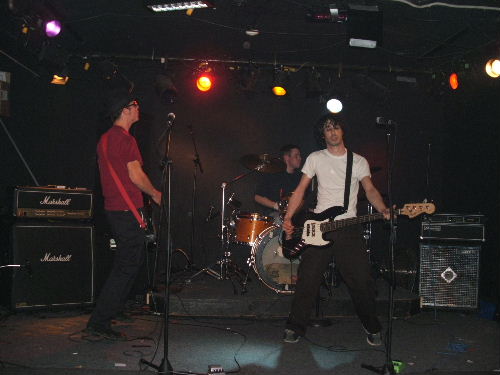 Justin, Jeff and Drew are members of the band named, DangerO's. This cleverly named original band is from Philadelphia. DangerO's plays alternative rock influenced heavily by pop.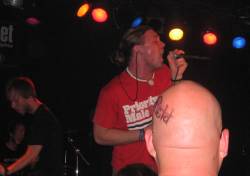 "We like to see people jumping but we also want people to sway", said Mikey J the vocalist. A Heath Ledger look-a-like with S.A. Martinez's vocal style...
From an interview, Alex Levine categorized his music as Desert Rock. Desert Rock, what 's that? It's Alex Levine's creative lyrical songs.
Music and lyrics that are "grown-up" is always a turn on.
I watched Ray Gradys and they have great songs, but you have to watch them a couple times to get what they are about. Unfortunately, it was my first time so I was kind of lost between the energy of the whole performance (they're friends/fans and in between trying to get it). So far all I can make out is that their performance is pretty darn funny!
The Zone's vigor was full of oomph and obviously energy was oozing out from each band members and leaked all over the dance floor, because not only was the stage leaping but the whole bar was too.
Reaction is a cover band from Philadelphia , PA. They performed at college bars in University City . Reaction had a great stage presence, they engaged the audience, and were very friendly toward their audiences in between sets. The evening was fun as I chatted with Steve from the band.
Hooking-up with a 52 year old woman without knowing it until your band brothers started busting your balls about it, can be an inspiration to rename a band.
Sun of a Gun By Priscila
On a not so happening bar in South Street-It's a bad dive, but I had a great time because I hang out with my partner in crime (hey that rhymes). Doing what I do and what I do best, meet and check out our finest local musician. And guess who I met? I met a great band from South Jersey called Sun of A Gun. I watched and chatted with the lead singer, Tommy who was very generous and provided me with their CD. "
Cipher By Maria
Cipher's Welcome to My Kingdom CD has songs that crunched like freshly poured granite on the ground. Their 5 tracks includes On and On, Forget Me Not and Needle to the Spine which were all melodically sang by Jose Maldonado with a coarsely, gnashing, aching voice that makes me want to scream with him and feel his hard throbbing …….
Bliss Puppies By Priscila
On a Saturday night, I checked my "list of original bands to check out", to know which bands to watch. I couldn't make up my mind. Hence, it was getting late and I decided to be spontaneous and might as well go and bar hop. I stopped by the first bar but the line-up was uninspiring and I left quickly but still hopeful that it will get better. So with my hopes up, I dragged my boots in the next bar in south of center city. My persistency paid off because I found exactly what I wanted - a new and different band called Bliss Puppies.
Last Man Standing By MJ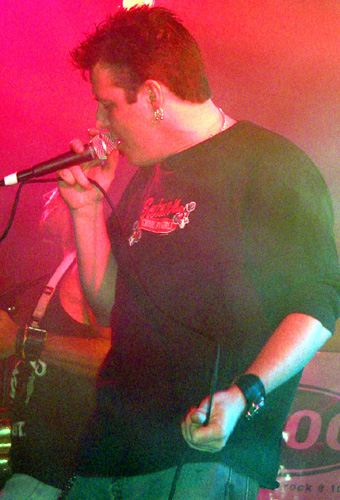 A friend asked me when was the last time you saw a great cover band? I laughed and I thought, "that was like asking me when was the last time I had an orgasm (not counting the Rabbit)". Well the answer is, "a looooooooong time ago".
Crystal Roxx By Stephanie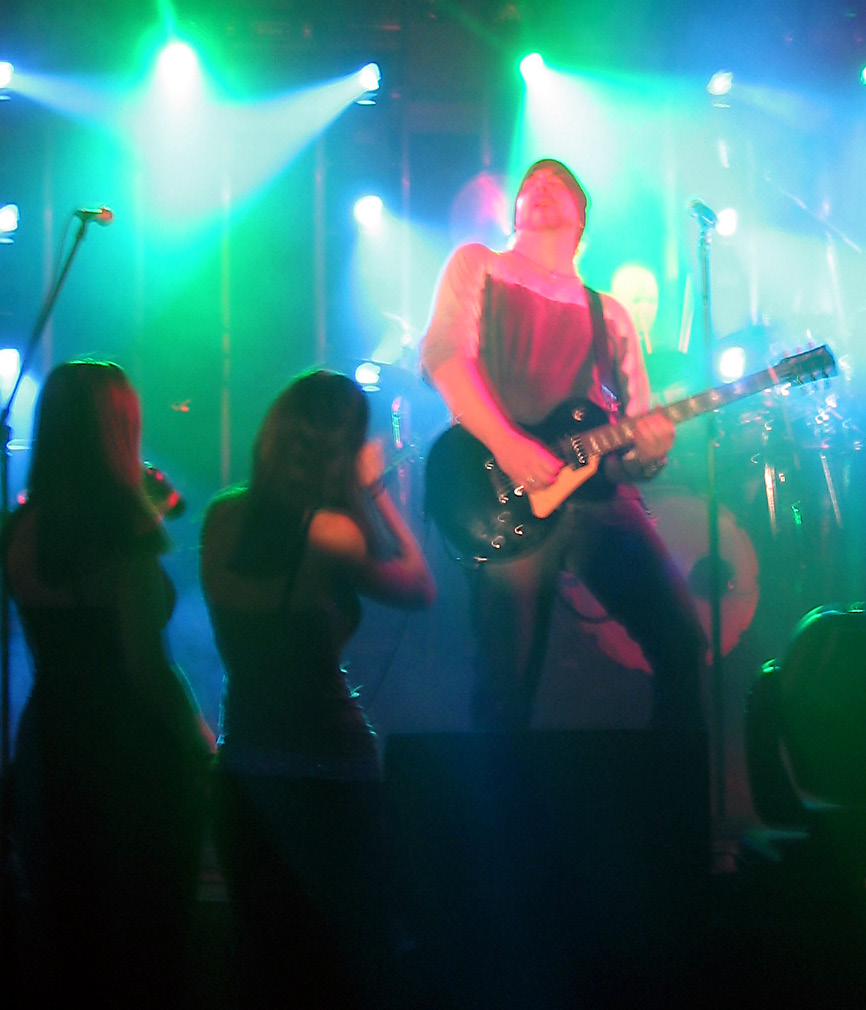 I want to start this review by mentioning Alexander Baker's name. One of the premium drummers in our Philadelphia area. The first time I saw Crystal Roxx play, Baker left a lasting impression on me. I always end up comparing him to all the drummers I see play.
Spin By Maria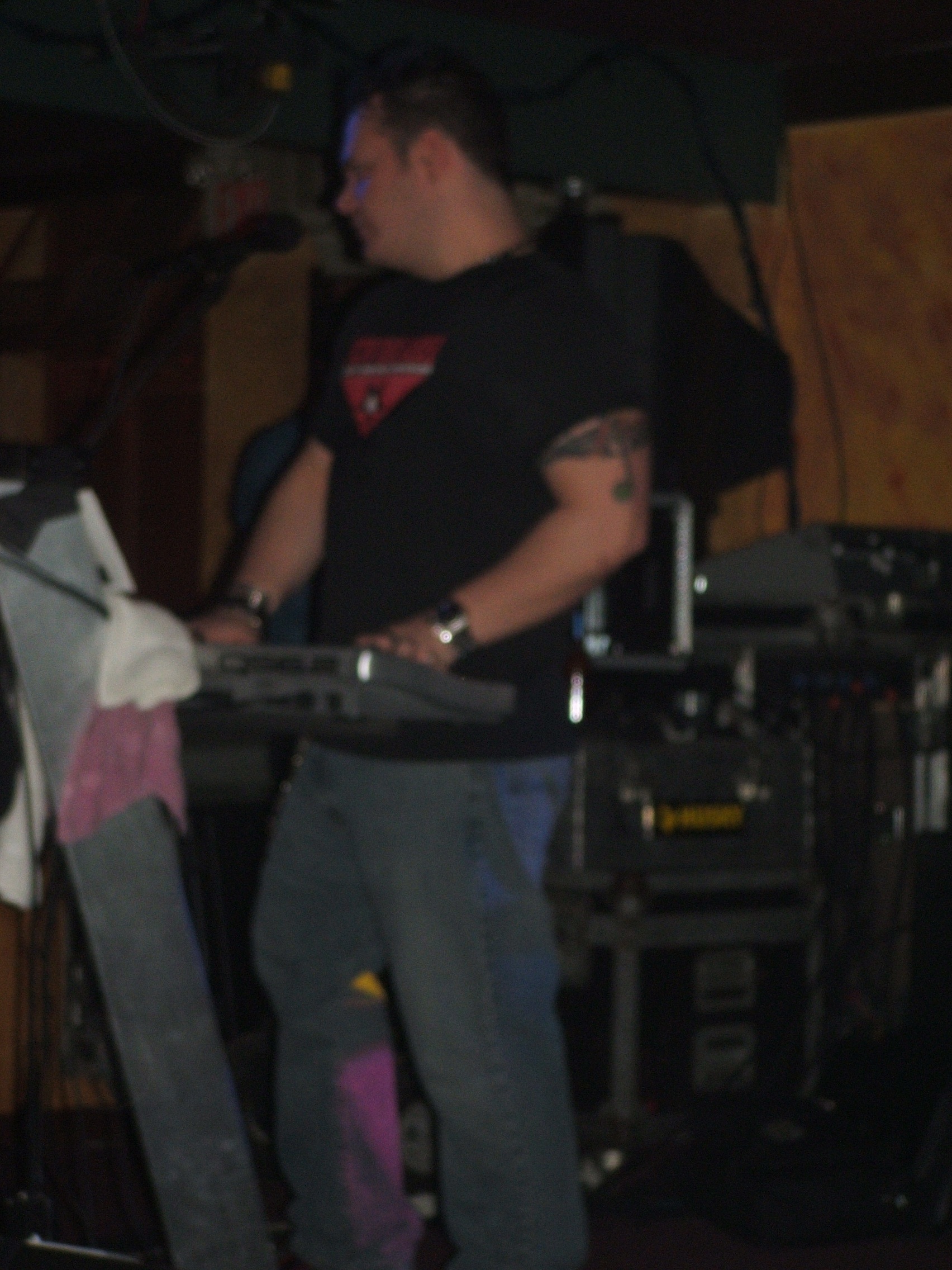 Okay, stop staring and close your mouth. I know its not typical to see a dude kneeling in the middle of the dance floor, wearing fish net gloves and eyeliner with a spotlight in hand. But hey, this front man of SPIN, named Eric, has his trademark all over Top Dog that Saturday night! Hey who can forget the saxophone?
Perfectionist By Priscila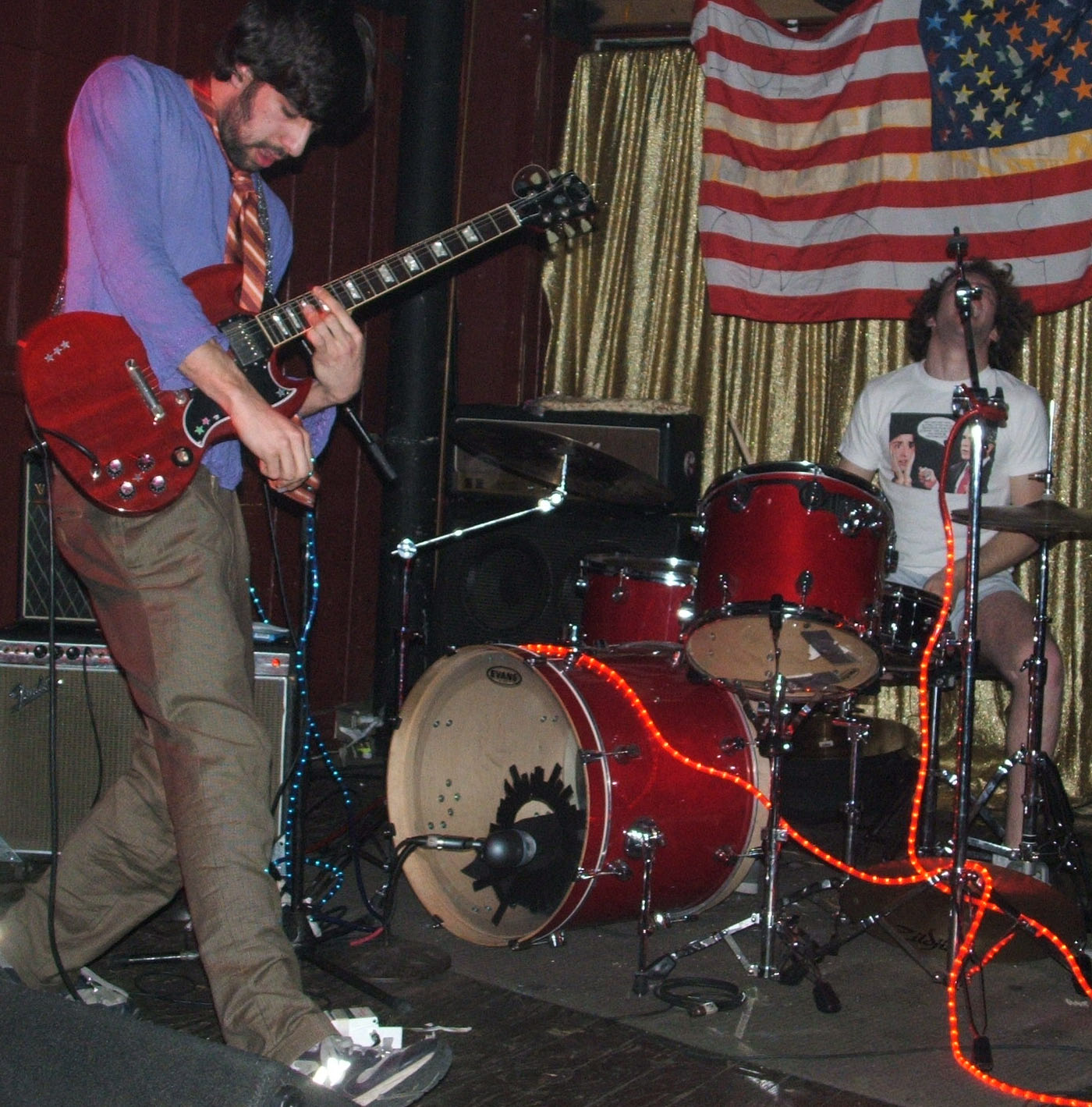 Meet the Perfectionist. The Perfectionist is a band from West Philadelphia who performs Indie rock. This band is composed of a science teacher, social worker and a print gallery assistant curator. This band is socially admirable and their web site is filled with art works that are a feast in the eyes. In addition, the web site has their songs "Shock" and "Awe" that you can listen too. Then, I was so excited to watch this band perform and got psyched to be shocked and awed…
Y-Not 01/2005 By Maria

"Few months have passed and a few things have changed. Jenn is gone and there's a new girl in the band! The same songs and the same energy and the same cute guys.. Y-not can still f*&#ing rock a place!"
Octane 01/2005 By Maria


My first experience with Octane was last Saturday, that night I was blown away by their presence. The fact that they are the number one local band in the area was the reason I got all revved up.
The Element 01/2005 By Priscila

"With long silky blonde hair and baby faces, the Element has band members who can be mistaken as the Hanson Brothers during their years of puberty. But once you hear the Element play,,, hey this band is not do wop at all!"
Outside In 12/2004 By Annalisa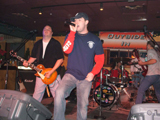 "The band was okay until the drummer, Harris (who looks kind of like Uncle It) took the front act and hell broke loose!!! This dude climbed, well at least tried to climbed the speaker; kneeled and laid on the stage floor; gyrated his hips (a funny sight); and almost jumped off the stage."
Flavor 12/2004 By Annalisa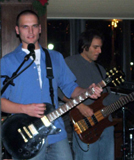 "Put a little flavor on your menu!! You'll definitely need a little bit more.. More salt, pepper and put hot sauce on it too! Because this 2 year old band needs a little spice!!!!"
Drop Dead Sexy 12/2004 By Annalisa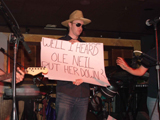 "Although I kind of felt like I was stuck in an 80's wedding party, I enjoyed myself like a virgin bridesmaid because DDS is definitely an exceptional act that you probably have never seen before. They got me all excited and begging for more."
Monkey Bus 11/2004 (2nd Time Around) By Maria

"Their style is simple and yet they have a strong effect on the audience. What am I talking about? For instance, we all know that people in EMS make a difference in people's lives, and so does local bands. And MONKEY BUS has that feel good effect on their audience."
Monkey Bus 11/2004 By Maria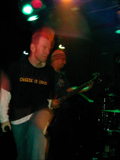 "Their song list is a mixture of old forgotten songs that bring back memories (Purple Rain, Coppacobana, Desire), to controversial new comers (Megalomaniac) to rap songs like Hey Ya! Versatile? Very Versatile!"
Bonehead 11/2004 By Maria
Throw away the dirty, unwashed look and keep the deep raspy sound of Nirvana, Pearl Jam and Bush, you'll end up with a cover band named BONEHEAD.
Rockets 10/27/2004 By Maria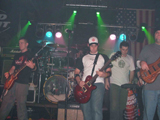 "The band plays some classics: the songs that shaped and defined Rock and Roll; songs that you never got tired of hearing (Queen's Bohemian Rhapsody, Def Leppard's Pour Some Sugar On Me); songs that your parents jammed to back in the days (Jackson 5's....."
Split Decision 10/14/2004 By Maria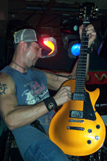 "The band obviously knows the target audience and always hits the bull's eye (or the G-spot, I should say). No wonder they are sought after by bars from all...."
Loudmouth 10/01/2004 By Maria

"Well who can resist these young energetic and talented boys? Their boyish charm can have panties drop in minutes when they start performing...."