One-on-One Interview with Richie of Monkey Bus by M.J.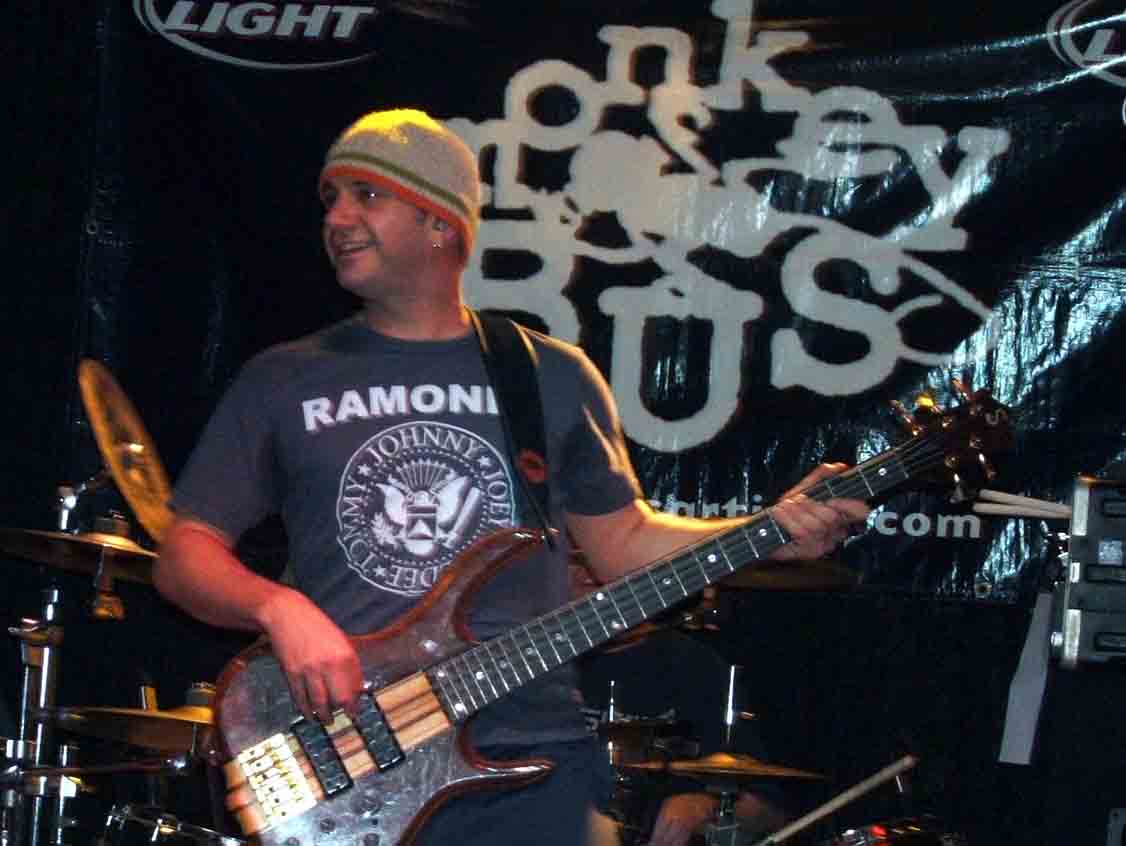 A classically trained trumpet player who has been with Monkey Bus for about 7 years with Cheeze and T-bone. Richie, a son of a bass player, started playing the bass himself when he was a junior in high school. "I consider myself a true bass player", he said.
Richie is an only child whose parents are both into music. A bass playing dad who is also a studio musician and a piano playing mom influenced this good-looking bald guy.
When I caught up with Richie to do this interview, this self-proclaimed "quiet person" was wearing a shirt that has these words on it: PORN STAR!
What do you love about your job?:
I am very passionate about music… Being able to play for people so they'll have fun… It is great to make a living with music. It is a fun thing to do. Although I hate dealing with people who are completely annihilated.
What do you mean?
Every person has a balance between being introverted and extroverted.
And you would be?
I really am an introvert but with Monkey Bus I am an extrovert.
What motivates you to do this?
My love for playing bass is gratifying. I can connect to people and try to make things better through music.
Any negative aspect about your job?
Very minute things… such as the schedule . I had to give up things that I want to do on the weekends because I have to work.
So Richie, do you prefer to be on top or bottom? Behind.
Boxers or briefs? Boxers
Favorite feature on a girl? Lower back
What profession would like to try? Engineer
What turns you on? A smile. I also have a fetish for Asian women.