Okay, we have been getting e-mails and suggestions about this band called MONKEY BUS! Since the band is so in the demand, I have to write another article about them. Honestly, I donít really mind because MONKEY BUS is one of my favorite bands.
Their style is simple and yet they have a strong effect on the audience. What am I talking about? For instance, we all know that people in EMS make a difference in peopleís lives, and so does local bands. And MONKEY BUS has that feel good effect on their audience.
During the week, everyone is busy and busting their assess off at work. Well some does, and the rest of us are thinking about how we are going to spend our weekend. Most of the time our plans include watching our favorite bands. I looked forward to seeing MONKEY BUS this weekend and I know I wasnít the only one. Watching our favorite cover bands can help us forget about the stressful days at work in the cheapest way! These bands help us in the most subtle ways that we, the audience, do not even realize. $5 entrance plus $20 for drinks (more or less) and the company of our buddies and live music is the best way to go for a worth while night out!
The band has that laid-back attitude that makes you want to kick back and relax and listen to some great music. For example: Teenage Waste Land, Like A Prayer by Madonna, To Be With You by Mr. Big (my personal favorite), Walk This Way by Run DMC and Aerosmith, Funky Cold Medina by Tone Loc (another favorite) Friends In Low Places by Garth Brooks to name a few late 80ís and early 90ís songs. They can also entertain the audience with some new and not so new songs by Sublime, Green Day, Maroon 5, Hoobastank, Puddle of Mudd, Jimmy Eat World and Limp Bizkit.
So again, if you are looking for a good time out then this band is for you. MONKEY BUS is the personal favorite of cops, firefighters and medics in the Philadelphia and Bucks County area. Why? Simply because with MONKEY BUS we can all just forget about our tough day at work and enjoy the night out!!!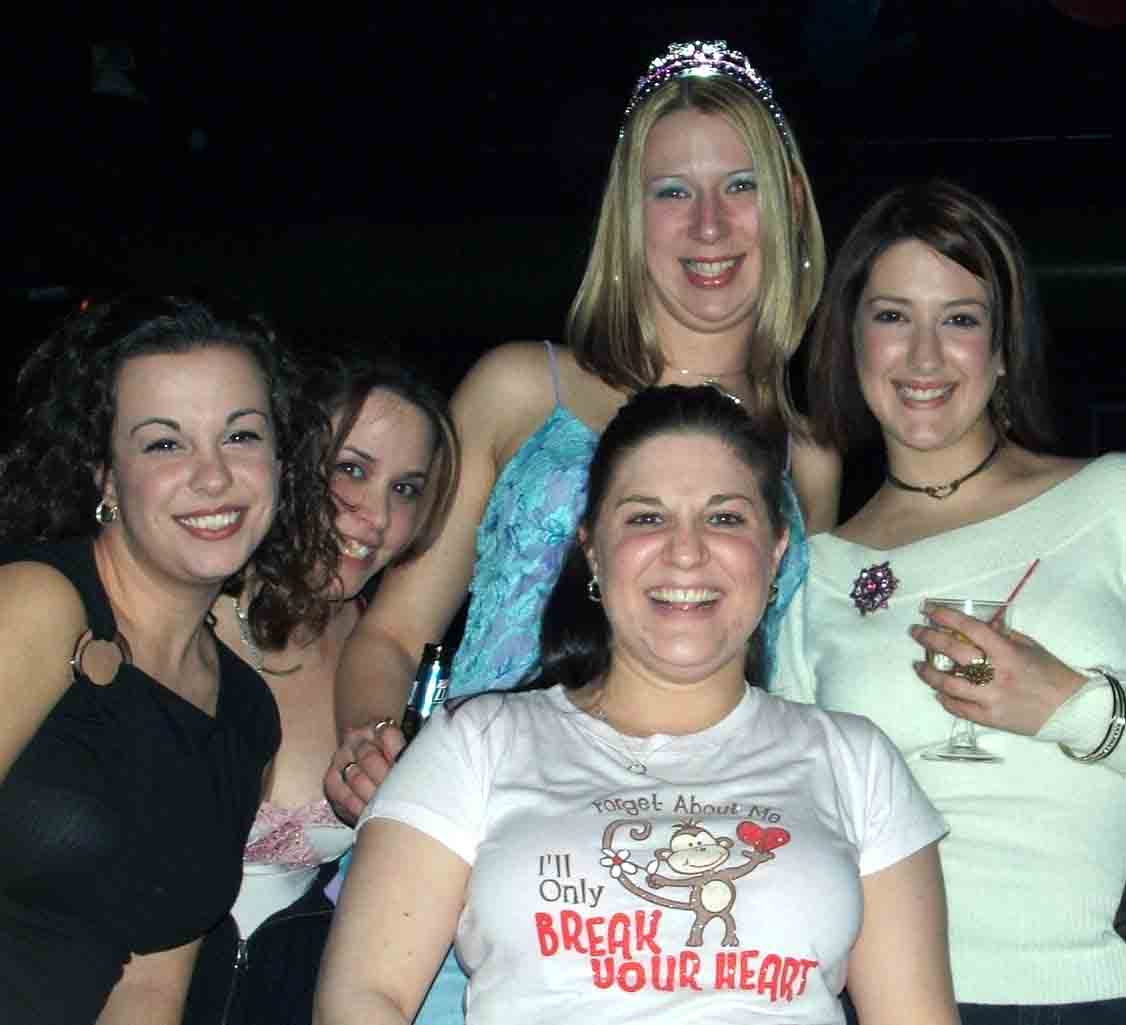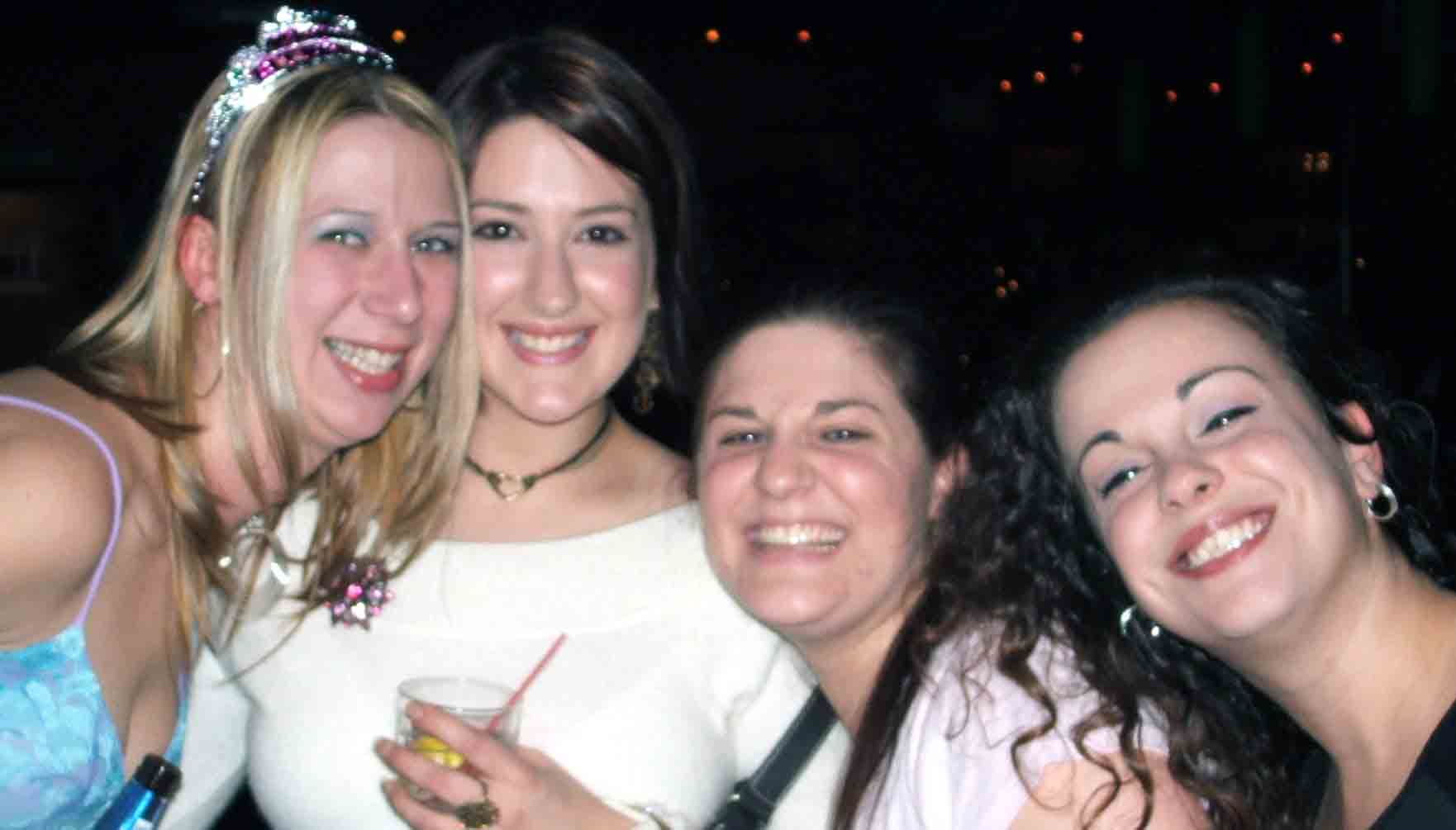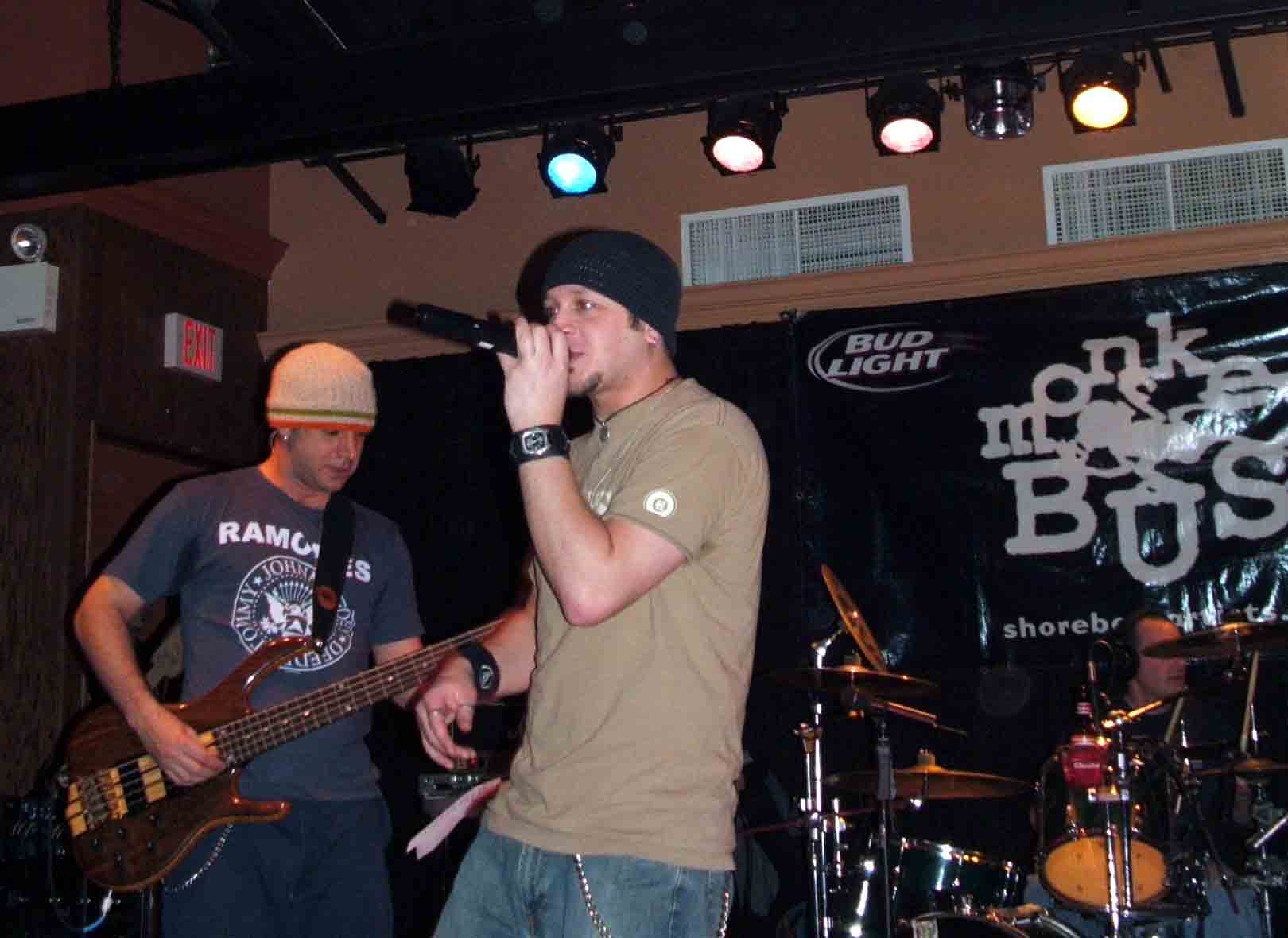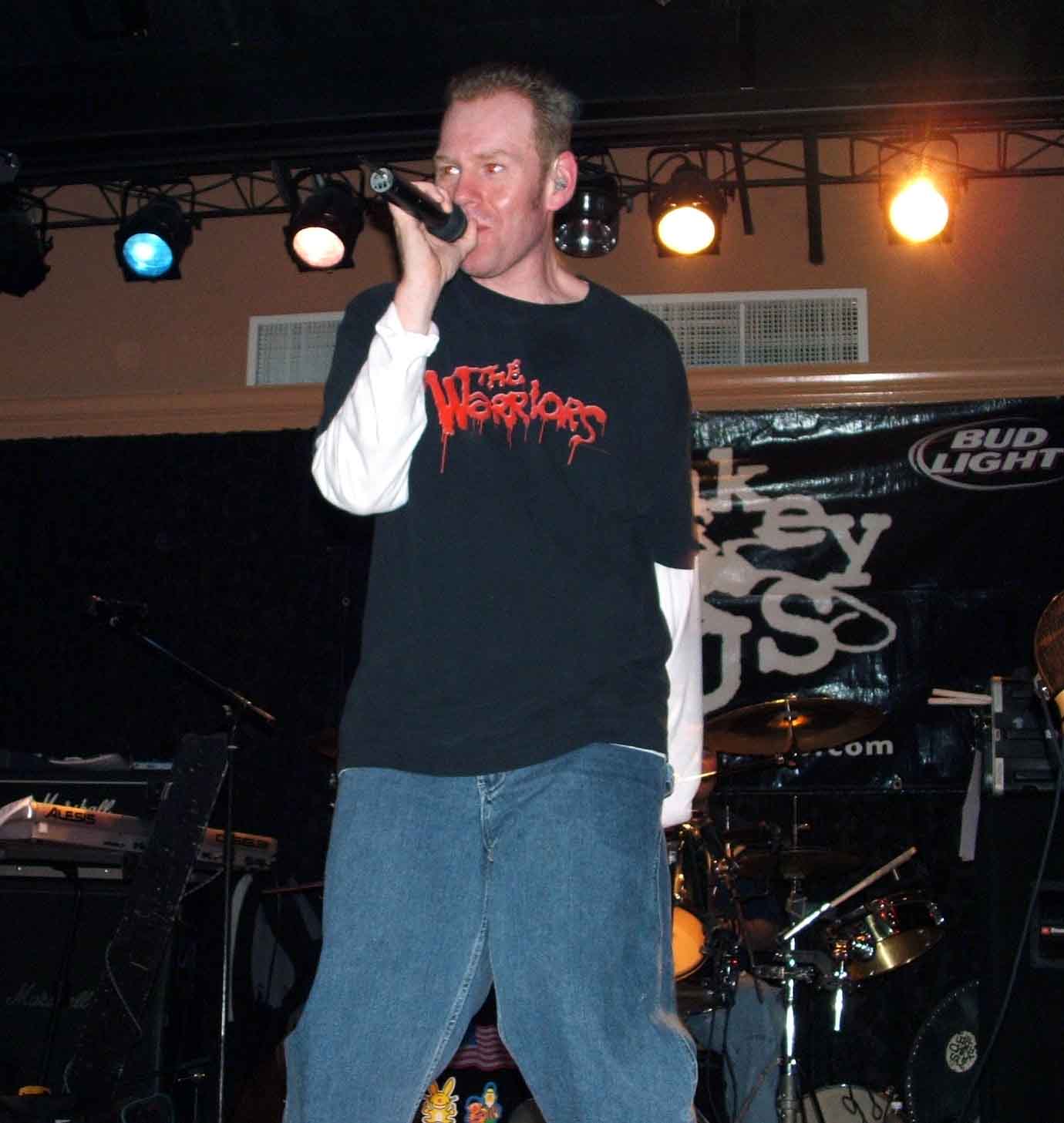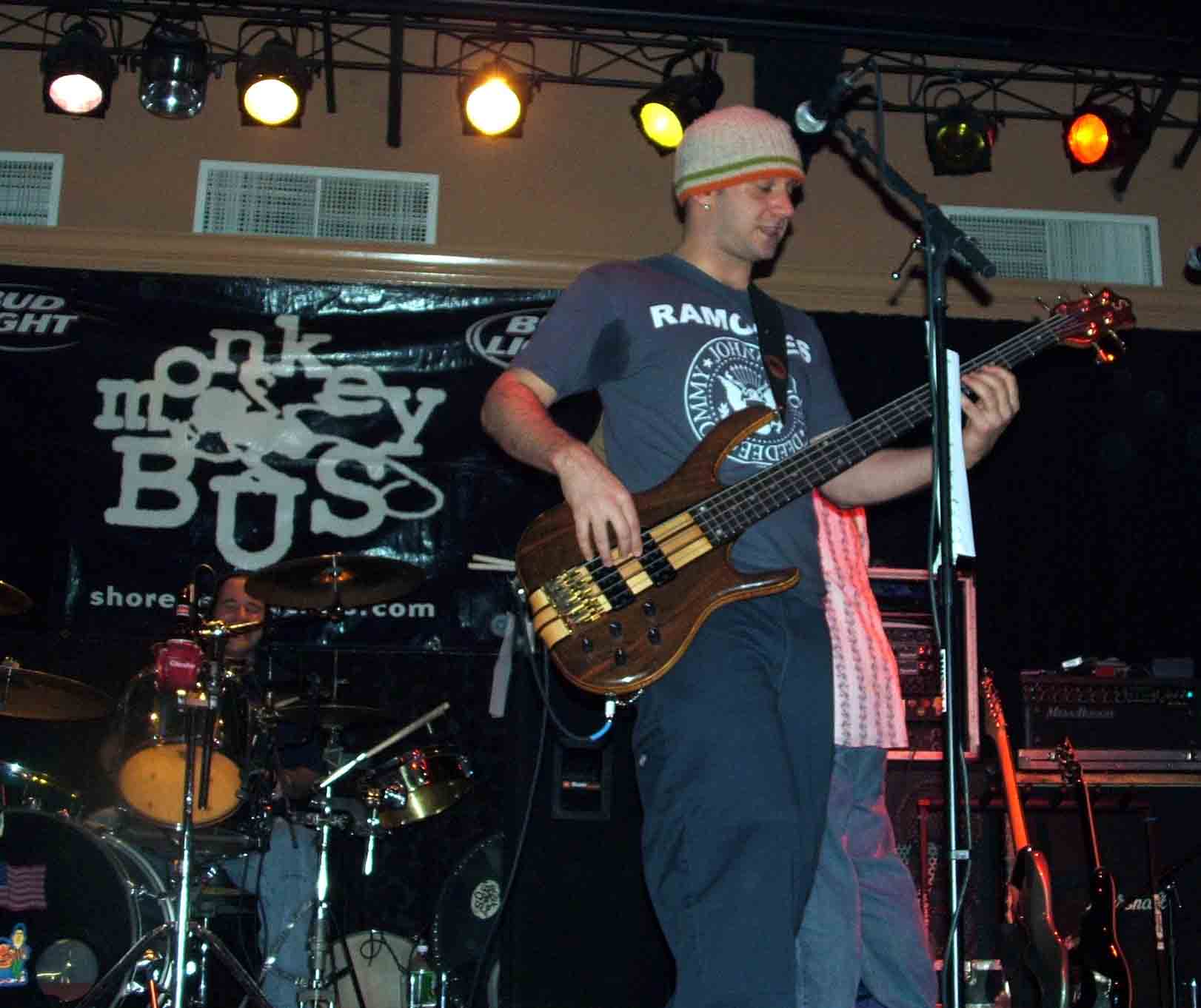 LINE-UP:
Cheeze (front man/vocals), Rob/T-bone (drums), Ritchie (bass), Rob (lead guitar), AJ (guitar/keyboards)
GIGS:
Monday nights at Joclyn and every hot bars in Philly on the weekends.
ACHIEVEMENTS:
Won EMS personnelís hearts and ears!!!